Products
Type E Additive
Efflorescence / Leach Reducer Waterproofing Additive
Browse Our Products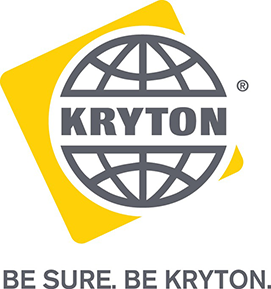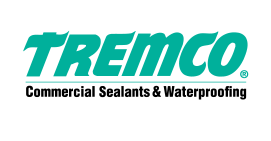 Contains Proven Crystalline Technology

A proprietary blend guaranteed* to reduce the primary and secondary phases of leaching of lime / Salt (calcium hydroxide, Ca(OH)2 ) from cement and mortars and reduce the transmission of water.

Thoroughly mix contents of this bag for each (1) standard bag of cement (94lbs.) before adding water. Type E is also available in bulk form.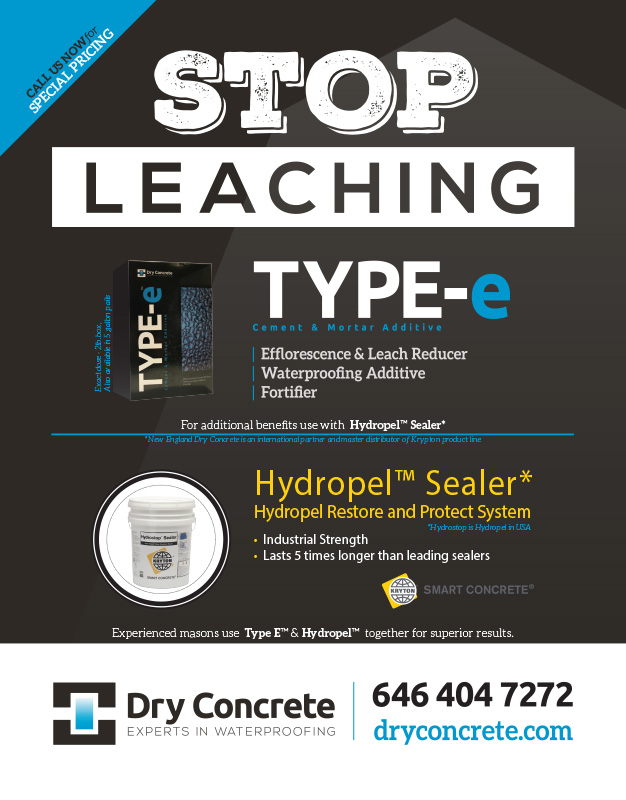 How It Works
Type-E is a powered chemical admixture formulated to provide long-term protection for pointing, stucco and setting of all masonry.

Type-E improves workability and strength while providing waterproofing and reduction of efflorescence.

Type-E reacts with cement particles to form millions of microscopic needlelike crystals reducing permeability and absorption by filling the naturally occurring pores and voids in cementitious mixes and self-seals minor cracks.

Type-E will reduce shrinkage cracking in all mortars and stuccos sealing the pathways for efflorescence to occur.
Product Benefits
Cement, Mortar & Stucco Additive
Acts as an efflorescence / leach reducer, fortifier and waterproofing additive.
Reduces Water Permeability
Reduces Absorption
Resists Weathering
Improves Workability
Reduces Shrinkage & Cracking
Self-Heals Hairline Cracks
Active for the Life of the Structure
Resists Waterborne Chemicals
Applications
Type-e is a hydrophilic crystalline admixture used to provide long-term protection of masonry mortars, setting beds, stucco and and concrete masonry units against water and waterborne contaminants by reducing permeability and absorption of the mortar.

Type-e will reduce leaching and efflorescence, fortify and help prevent shrinkage cracking in mortars, pointing and stucco

Type-e provides superior waterproofing performance that lowers building maintenance and repair costs.
Setting and pointing or re-pointing of all masonry (including, but not limited to Brick, CMU, natural and cultured stone, Bluestone and other flatwork, terra cotta, etc.)
Stucco, rendering and plastering mortar over concrete masonry walls or other prepared substrates
Use in stucco over masonry for negative and positive-side waterproofing
Concrete masonry units for in-fill and setting
Purchase at Homedepot.com
Product Resources & Services

Products