Products
Krystol Internal Membrane™ (KIM®)
Providing permanent waterproof protection for the life of the concrete.
Browse Our Products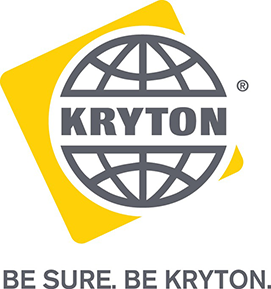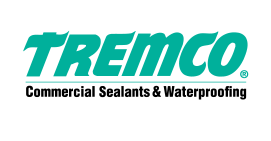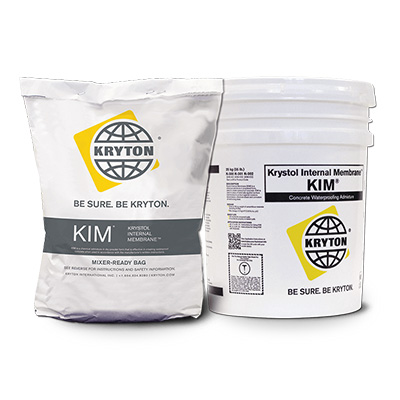 Krystol Internal Membrane is a cementitious chemical admixture added to fresh concrete and other materials containing Portland cement. It substantially reduces the permeability of concrete, providing permanent waterproof protection for the life of the concrete. Reference Material
How It Works
KIM provides maximum waterproof protection by forming crystals throughout the concrete. The chemicals lie dormant until water activates crystal growth, blocking the flow of water through the concrete. Using KIM eliminates the need to use conventional waterproofing membranes by protecting the concrete from the inside out.

Whenever waterproof crystalline masonry is needed

KIM is used to waterproof new concrete construction projects. It is compatible with most supplementary cementing materials (SCMs) such as superplasticizers and accelerators. It can used in concrete mixes containing fly ash, silica fume and slag cement - all with excellent results.

Kryton has successfully used KIM in hundreds of projects including the Egleston Children's Hospital in Atlanta, Georgia, Samsung Construction's Homeplus Hypermarket in Korea and the Vancouver International Airport Tunnel in British Columbia, Canada.
Product Benefits
Achieve Peace-of-Mind
Even the best quality external waterproofing membrane will eventually dry, crack or otherwise deteriorate. When this happens, your concrete structure is left vulnerable to water and corrosive elements. Unlike external membrane systems, KIM is impervious to physical damage or deterioration. It lasts the lifetime of the structure and, by blocking out waterborne contaminants, it protects steel reinforcements from corrosion and extends the life of the structure.
Safe for potable water
Certified non-toxic, KIM is ideal for use in a wide variety of pre-cast, shotcrete and cast-in-place applications such as bridges, dams, tunnels, swimming pools, water storage and wastewater treatment facilities, parking garages, basements and foundations.
Lower Cost of Construction
KIM is highly affordable. The cost of the system is more than offset by the cost savings realized by eliminating the time and labour required to install an external waterproofing membrane system. Backfill Sooner
The KIM admixture can be added at the construction site, or at the concrete batching plant. Since it's mixed right into the concrete, there's no waiting around for concrete waterproofing application. Backfilling can begin as soon as the concrete sets.
Increase Building Footprint
By doing away with the need to leave space for applying external membranes, KIM provides maximum design flexibility. It allows the largest possible building footprint, enabling you to realize the greatest possible value for your property. KIM is also ideal for blind wall applications, where there is no space to apply external membrane systems.
Lowers the cost of waterproofing
Helps to shave weeks off of construction schedules
Reduces the cost of maintenance and repairs
Increases reliability and quality control
Increases revenues with a larger building footprint
Safe for contact with potable water and Certified by NSF to NSF/ANSI Standard 61 Drinking Water System Components – Health Effects
Winner of the Most Innovative Product Award at World of Concrete in 2003
Applications
KIM is recommended for all concrete that will be subject to water pressure and can be used in precast, cast-in-place and shotcrete applications.
Below grade parking
Basements
Sewage plants
Swimming pools
Dams
Foundation walls
Footings
Slabs
Pits
Water containment tanks
Canals
Product Resources & Services

Products